← Go to the news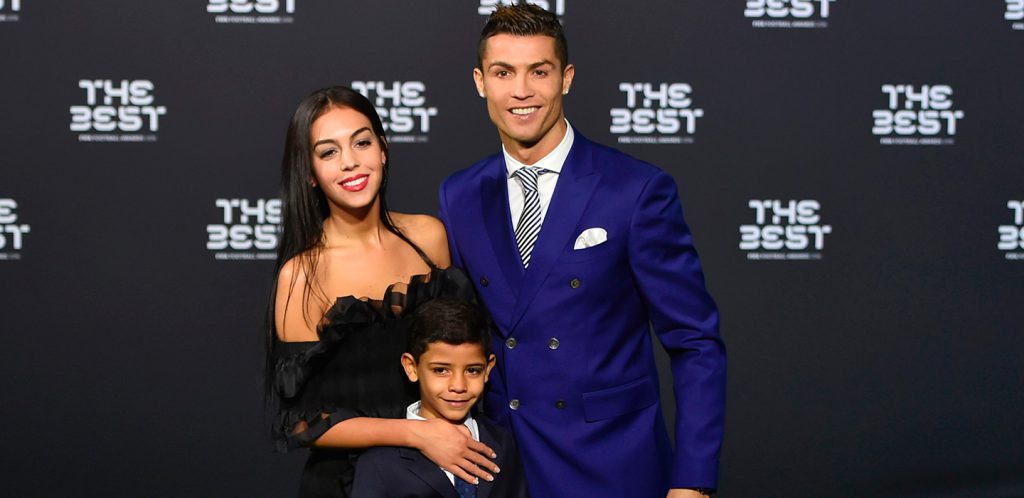 Cristiano Ronaldo hat Angst um sein LebenCristiano Ronaldo için özel korumaCristiano Ronaldo is afraid for his lifeCristiano Ronaldo sağlamlığından narahatdır
Cristiano Ronaldo, der 33-Jähriger Stürmer von Juventus, wandte sich an die Führung des Teams, um ihm und seiner Familie zusätzlichen Schutz (3 neuen Leibwächter) während seines Aufenthalts in Turin zu geben.
Laut Football Italia macht sich der Stürmer Sorgen darum, dass seine Villa in Gran Madre zu unzuverlässig ist. Einer der Leibwächter wird das Haus von Ronaldo bewachen, der andere die Familie des Fußballspielers und der dritte den Spieler selbst.
Solchen Angst hat Ronldo nach dem Spiel zwischen  Chievo  und Juventus, wenn die Antiterror-Einheit für die zusätzliche Sicherheit beteiligt wurde.
Früher vor der WM 2018 in Russland berichtete The Mirror, dass die Sicherheit von Ronaldo während des Turniers von dem Kämpfer Gonzalo Salgado und dem ehemaligen Fallschirmjäger  Nuno Marekos gewährleistet wurde. Ronaldo glaubt, dass nur solche ernsthaften Menschen die Sicherheit für ihn und seine Familie ganz und voll gewährleisten können.
Wir werden daran erinnern, dass Ronaldo von Real Madrid zu Juventus im Sommer 2018 für 112 Millionen Euro wechselte. Seitdem hat er an 3 Spielen als Teil des neuen Teams teilgenommen, aber die Tore hat er noch nicht erzielt.
Footbal İtalia gazetesi'nde, Juventus'un Portekizli yıldız oyuncusu Ronaldo,Turin'de kaldığı sürece, kulüp yönetimine kendisi ve ailesi için özel koruma verilmesi yönünde istekte bulunduğu bildirildi.
Haberlere göre, Ronaldo Gran Madre'deki evi ve ailesi için endişelendiğinden dolayı 3 bodyguard(koruma) verilmesini talep etti.
2018 yazın, Portekizli yıldız oyuncu, 112 milyon euroya Real'den Juventus'a transfer olmuştu. Ronaldo yeni ekibi ile 3 maça çıktı.
Ronaldo'nun, Rusya'da düzenlenen Dunya Kupasına özel koruma tuttuğu iddia edilmişti. Gazetede yer alan habere göre Real Madrid'in Portekizli yıldızı, Rusya'da kişisel güvenliğini sağlamak için dünyanın en iyi boğa güreşçilerinden biri olan Nuno Marecos ve  MMA dövüşçüsü Goncalo Salgado ile anlaşmıştı.
Cristiano Ronaldo, 33-year-old forward of Juventus, asked  the managment of hic FC to provide him and his family with additional protection in the form of 3 bodyguards during his stay in Turin.
According to Football Italia, the forward  worries that his Villa in Grand Madre is too unreliable.  One of the bodyguards will guard Ronaldo's house, another  – the football player's family, and the third — the Portuguese himself.
It was learned that  Ronaldo's fears were caused by the fact that in the match "Chievo" — "Juventus" for additional security was involved anti-terrorist unit.
Earlier, before the start of the world Cup 2018 in Russia, The Mirror reported that the security of Ronaldo during the tournament will provide the fighter of the mixed style Gonzalo Salgado and former paratrooper Nuno of Marcos. According to Ronaldo, only  such serious people can fully provide security for him and his family.
We recall that Ronaldo moved to Juventus from Real Madrid in this summer for 112 million euros. Since then, he has played in 3 games for the new team, but have not scored yet.
Yuventusun 33 yaşlı hücumçusu Ronaldo Grand Madre-dəki Villasının təhlükəsizliyindən məmnun deyilmiş.Football İtalia verdiyi məlumata əsasən o özünə üç mühafizə tutub. Onlardan biri onun evini biri ailəsini biri isə şəxsən onu qorumağdadır.
Hətta Dünya Çempionatından öncə hətta The Mirror xəbər agentliyi turnir boyu onun təhlükəsizliyini Gonzalo Solgado adlı qarışığ növdə döyüşçü və sabiq idmançı Nuno Marcos-un təşkil edəcəyi barədə məlumat yaymışdı.
Xatırladaq ki, Ronaldo bu yay transfer pəncərəsinde Real Madriddən Yuventusa 112 Milyon avro qarşılığında keçmişdi.